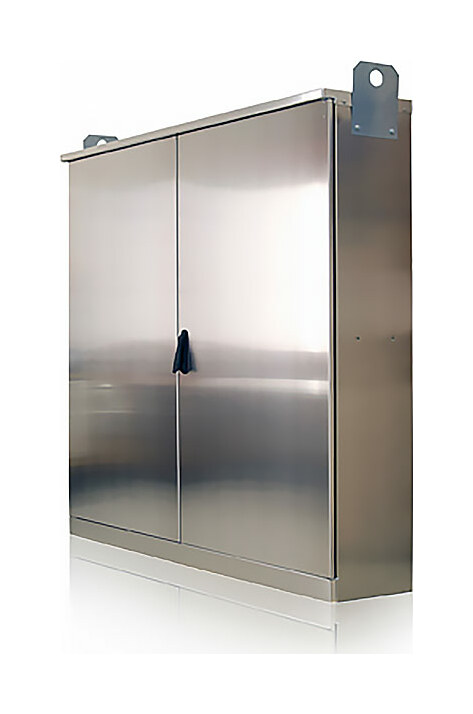 Kabel Distribution
The BUILDINGS Cable distribution cabinet system is suitable for use as a cable distribution cabinet or as a protective cabinet for machinery and electric centres. The cabinets are equipped according to the needs and requirements of the customer.
Customer-specific needs can be fulfilled comprehensively and efficiently with versatile locking alternatives and optional equipment as well as a multitude of standard sizes.
The cabinets are made of 2.5 mm aluminium and the stands of 2.5 mm hot galvanised steel. The cabinets can be painted according to customer requirements and needs. Cabinets and stands are also available to order made of stainless steel or steel.
Technical specifications:
Rated flow IN: up to 1250A
Design voltage Ue: 400-1000V
Cabinet class: IP 21-34D
Colour: unpainted (other colours by special order)
Stand: standard (material: hot galvanised steel)
Material in the cabinet section: aluminium AlMg3, 2.5 mm
Material in the stand section: hot galvanised sheet metal 275MAC, 2.5 mm
Surface treatment: epoxy polyester painting to order
Dimensions:
Widths: 400, 600, 850, 1050, 1350, 1600, 1900 mm
Depths: 1120, 1405, 1685, 1965 mm
Plinth height: 700 mm
Depth: 360 mm
Standards: