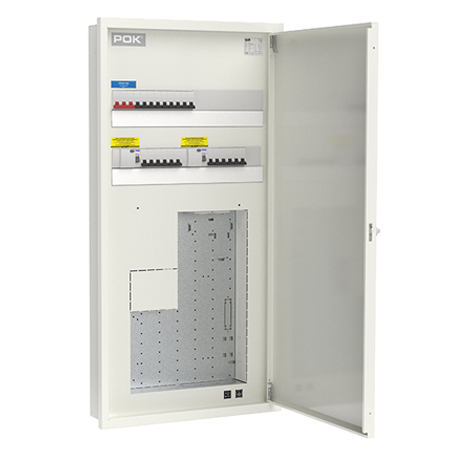 Data centres
Products in total: 4
The ITK data group centres are suited to renovation and new construction. The open back enables easy connectivity for cables fed through the bottom. The centre can be installed both vertically and horizontally. For horizontal installation, we recommend an optional door holder kit.

In the ITP data group centres, the IT and electricity distribution spaces are located on top of each other. The side of the centre has a cable chute by the IT space for the wiring of the electricity distribution section. This makes it easy to connect a feed cable from the bottom.

The IT space can be equipped with a wide variety of fittings, which enables several different uses. All data centres are available for both surface and flush mounting.
SSTL number

Name

Product description

In

Installation