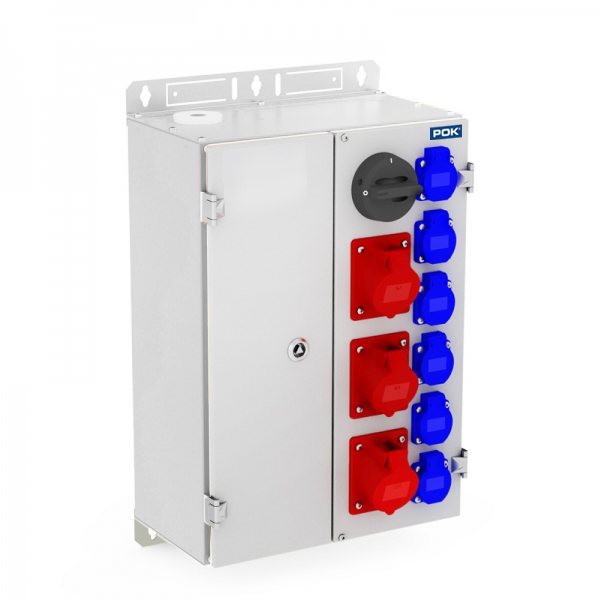 Custom work place centres
Products in total: 9
THE MOST EXTENSIVE SELECTION OF WORK PLACE CENTRES ON THE MARKET!

Features:

• Easy to install - the whole cabinet can be opened up in the connection phase as an interface space for the supply cable (S and M)
• Aluminium galvanised steel cabinet that withstands demanding environmental conditions (stainless steel and acid-proof steel by order)
• Eye-catching MEGA colour combination - door colour is light grey RAL7035, cabinet colour is yellow orange RAL2000
• Sturdy hinges
• IP44 as standard (IP54 by order)
• Supply daisy chain terminals and necessary feed-throughs as standard
• A-type residual current devices
• C-curve miniature circuit breakers

The MEGA® work place centres have been designed to serve and withstand the most demanding industrial needs. This extensive range has a centre that will match your needs, both indoors and outdoors.
SSTL number

Name

Product description

In

Installation